As my husband and I walked though infertility and multiple miscarriages, I quickly realized how devastating, lonely, and dark that journey truly is. At the same time we had countless friends and family members walking similar paths, dealing with great grief as they endured stillbirths, miscarriages and even loosing children. Others were blessed with great joy as they adopted a precious baby.

Seeded Hope was birthed from a passion deep inside of me to bring healing and hope to those feeling like they are walking alone and sometimes forgotten. I wanted to create unique pieces that meant more than just another piece of jewelry-- something that tells your special story. That gives hope to the weary and encourages you though each step of your journey.

These pieces are also perfect for loved ones. I know what it's like when you don't want to "bring it up" to someone--in fear of hurting them more. Its a scary place. But by gifting them a special piece it will show them how much you truly care and their journey is not forgotten. These pieces will say what your heart has been longing to, but just didn't quite know how to put them into words.

As you browse, may you find something that truly speaks of your life's journey or a gift that would be perfectly fitting for a loved one.

I want to personally thank you for your business. And as I craft your piece, may you know how much your journey truly means to me. Each seed I place is a life that is not forgotten. Your story matters!

I hope Seeded Hope can be a spring board that will help bring awareness to things that often leave us feeling alone.

Wherever you are in your journey, Seeded Hope is here to help bring healing for your today and hope for your tomorrow.
Founder | Owner
This journey all started from my own heartbreak we walked through infertility and loss. I wanted to make an event for those walking through similar journey. Years later and after two miracle babies, I laid in my daughters bed and the idea of creating tangible pieces popped into my head- and Seeded Hope was birthed.
The idea is simple. Seeds that represent your journey. Seeds that start so small grow into something so beautiful. Just like your journey. Seeds start in the darkest places— and yet, grow into the most stunning things. Just like you, and your life!
I just want to say thank you for stopping by, and browsing our pieces. Each card was thoughtfully written from my own life, or loved ones- with you in mind. And each piece is hand made with your special journey close to my heart.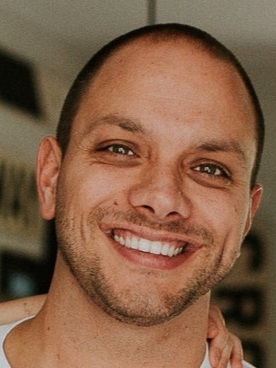 Jack of all trades
He's my man! He's the one that encouraged me to go for it- to put both feet in and see where it took me. Little did he know he'd be doing so much more than that! He's the finance guy, the paper work guru, he's our shipping manager- well he pretty much help me do it all! He's the face behind our men's line! He created those pieces from scratch and wanted the men out there to know they are not forgotten.
Graphic Designer | Photographer
This girl does it all. She's been here from day number one, well actually before that. She was the first one I gave a necklace to and from that day on she's been one of my biggest cheerleaders. Not only that, but all the pretty things you see- she made them ALL. She's designed all the quote cards, taken all the photos, and yes, even designed our website. She has her own story of loss and hope, and lives her life passionately raising her beautiful family and serving others.